For Tax Planning, the only certainty is uncertainty
 For most people, keeping track of changing tax laws is difficult. If you aren't constantly paying attention,    you could miss something important. An accountant knows what's new,
and can help you get the latest tax benefits.
Self Employed:  If you are self-employed or own a small business, an accountant can help with that too. Hiring someone with financial expertise can help you find ways to lower your taxes that you might otherwise miss. There are some big write-offs for the self-employed. Don't miss out.
 

New Business Venture:

 Along the same lines, if you're about to start your own business an accountant can help you prepare. With their help, you'll be able to ensure that all the necessary tax forms are filed correctly. Tax Planning is necessary for success when starting a new business.
Real Estate Rentals:

 There are some specific tax situations tied to rental properties, and some major benefits. You definitely don't want to miss out on those.
Major Life Change: When you go through a big life change, an accountant can help lead you through the transition. Anytime you get married, get divorced, move your residence, retire or have children, then your tax situation changes as well. An accountant will help lead you navigate the changes when it comes to your financial being
 

Owe Back Taxes:

 If you owe any back taxes to the IRS, do not delay in contacting an accountant to help you out. He or she can help you understand what you owe, and how to avoid any future problems. Most accountants understand how scary it can be going up against the government. A good CPA will stand up for you, and help you get your life back to normal as quickly as possible.
Tax Problem:

Finding yourself in a situation where you owe the correct amount of tax but cannot pay the tax immediately can be disheartening. Every taxpayer has a different set of facts and circumstances and we can find a solution to fit your unique situation. We can assist you in setting up an installment agreement, negotiating an extension to pay, getting you into a currently not collectible status or submitting an offer in compromise.


The bottom line, hiring an accountant can be a great way to save yourself time, money and confusion. Look for  Certified Public Accountant (CPA) to ensure you are getting the very best expert advise.

In the end, this one decision can end up saving you thousands of dollars.

.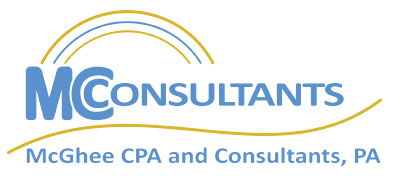 THINK BLACK AFTER TAX